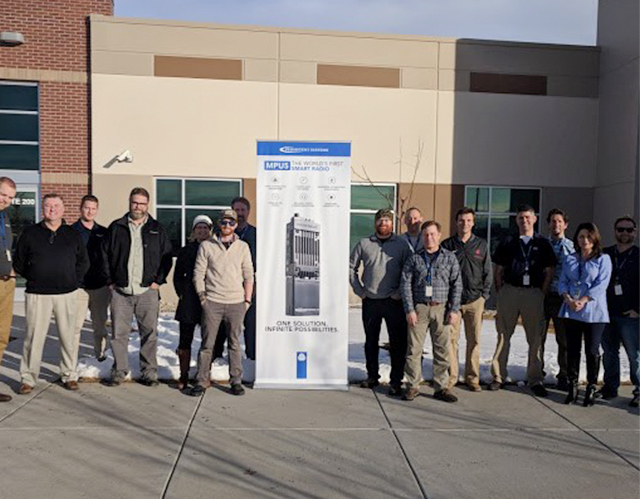 June 19, 2018
Increased business demand and explosive growth drive need for Colorado office expansion
FORT COLLINS, Colo. – Persistent Systems, LLC ("Persistent") is pleased to announce a major expansion of its presence in Fort Collins, Colorado, due to increased demand for the company's Wave Relay® mobile ad hoc networking (MANET) technology and ancillary services.
Persistent will be tripling its existing Fort Collins office footprint through a new lease extension, with build-out of the new space to be completed in time for an opening ceremony on October 1, 2018.
"At Persistent, we are committed to meeting the needs of our customers," said Adrien Robenhymer, VP of Business Development at Persistent Systems, "and this expansion will help meet the significant increase in demand for our Wave Relay® MANET products and applications."
The team at Fort Collins office focuses on government and commercial applications. Federal customers include the intelligence, cyber defense, and nuclear protection communities, while commercial customers in agriculture and mining industries rely on the Wave Relay® MANET to network their Internet of Things (IoT) solutions and Machine to Machine (M2M) systems.
The new Fort Collins space will include a Systems Integration Lab (SIL), secure meeting and training rooms, custom workspaces, and fully-equipped testing facilities. Persistent is also hiring field support, program management, business development, IT, and sales staff to grow the Colorado office to 60 employees.
"The Fort Collins area offers an outdoor lifestyle that resonates with our team members and with our customers who visit," Robenhymer said. "We have many employees who bike to and from work, and we often enjoy heading into the Rockies, a few miles west of our office, to test our products in the mountains."
About Persistent Systems, LLC
Headquartered in New York City since 2007, Persistent Systems, LLC is a global communications technology company that develops and manufactures a patented and secure Mobile Ad hoc Networking (MANET) system: Wave Relay®. Wave Relay® transmits and receives data, video, voice and other applications under the most difficult conditions. Their suite of products is utilized in Commercial, Military, Government, Industrial, Agriculture, Robotics, and Unmanned Systems markets. Please visit https://www.persistentsystems.com to learn more. Follow Persistent Systems on Twitter to get updates on the latest developments @pswaverelay