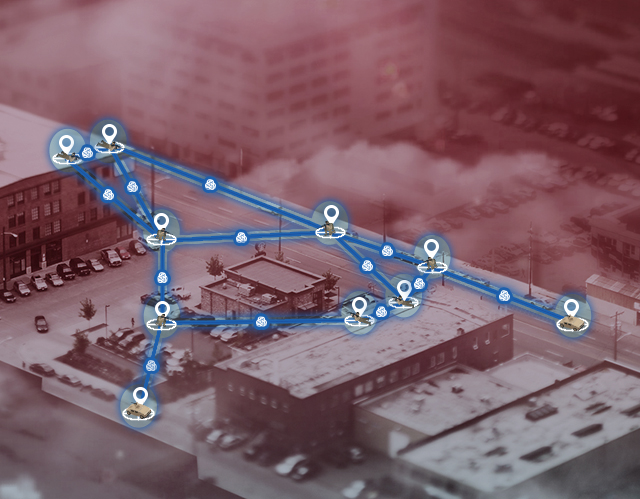 September 7, 2022
Backed up by ever-improving library of countermeasures, Wave Relay® Resilience and Defense optimizes performance of company's entire line of networking solutions
Persistent Systems, LLC ("Persistent"), a leading developer of mobile ad hoc networking (MANET) technology, announced for the first time that its firmware upgrades for its entire line of MANET solutions come with an ever-improving resiliency.
Persistent's proprietary Wave Relay® Resilience and Defense capability, which is enabled by an expandable, always-on library of countermeasures, ensures that users of all Wave Relay® devices (MPU5 handheld device, Embedded Module, vehicle-mounted GVR5, Integrated Antennas, etc.) get maximum throughput and continue to operate even in the most challenged environments.
"Each firmware update we issue is free to customers and comes with an updated library of electronic protections," said Eric Stern, Persistent Executive VP of Hardware and Software Engineering and Executive VP Production Operations. "It's just another example of how Persistent is pushing at the edge of the possible to deliver a robust, reliable, and highly scalable MANET for the modern battlefield."
About Persistent Systems, LLC
Headquartered in New York City since 2007, Persistent Systems, LLC is a global communications technology company that develops and manufactures a patented and secure Mobile Ad hoc Networking (MANET) system: Wave Relay®. Wave Relay® transmits and receives data, video, voice and other applications under the most difficult conditions. Their suite of products is utilized in Commercial, Military, Government, Industrial, Agriculture, Robotics, and Unmanned Systems markets. Please visit https://www.persistentsystems.com to learn more. Follow Persistent Systems on Twitter to get updates on the latest developments @pswaverelay.