Persistent Systems, LLC continues to grow with opening of new office in Colorado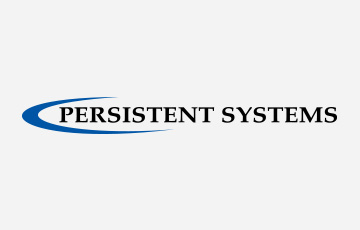 April 18, 2017
Fort Collins, CO – Persistent Systems, LLC ("Persistent"), the world's leading provider of mobile ad-hoc networking (MANET) radios, recently opened a new office in Fort Collins, Colorado, to accommodate rapid growth and to leverage the area's proximity to Persistent's customers in the Mountain West, including the United States Air Force.
Persistent's Fort Collins location, which joins corporate headquarters in New York City and a second location in Pinehurst, North Carolina, extends Persistent's presence westward across the United States and supports Persistent's growth strategy.
Persistent's Wave Relay® technology is used for wireless HD video transmission, voice communication, and GPS positioning. Persistent's newest-generation product, known as the MPU5, is packaged for rugged, mobile environments without the need for towers or infrastructure. Persistent's products are used on and with drones, dismounted soldiers, agricultural machinery, mining equipment, and TV cameras, among many other applications and industries.
Indeed, Persistent's Fort Collins office reflects the company's diverse customer base. Among Persistent's Fort Collins-based engineers, developers, technology managers and technicians are team members servicing Defense, Commercial, Internet of Thing (IoT), Television and Electronic News Gathering, and First Responder organizations locally and throughout North America.
"Opening a third office was a necessary and exciting step," said Dr. Herbert Rubens, CEO of Persistent Systems, LLC. "Much like the City of Fort Collins itself, Persistent continues to punch above its weight class. Persistent is a "small business", but there is nothing small about our capabilities. We have talented team members around the country, and we solve big, complex problems for large and demanding customers who rely on us to understand and address their networking needs."
About Persistent Systems, LLC
Headquartered in New York City since 2007, Persistent Systems, LLC is a global communications technology company which develops, manufactures, and integrates a patented and secure Mobile Ad Hoc Networking (MANET) system: Wave Relay®. The company's industry leading R&D team has designed wireless networking protocols to support their cutting edge Wave Relay® system and technology. Wave Relay® is capable of running data, video, voice and other applications under the most difficult and unpredictable conditions. Persistent's suite of products is field proven and utilized in Commercial, Military, Government, Industrial, Agriculture, Robotics, and Unmanned System markets.
For more information visit https://www.persistentsystems.com.
Follow Persistent Systems on Twitter to get updates on the latest developments @pswaverelay.