Persistent Systems, LLC is pleased to announce the hiring of George Schick as its Operations Manager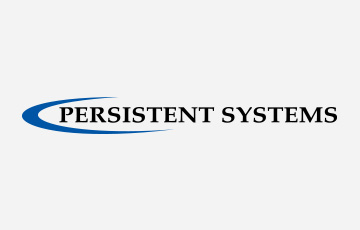 August 10, 2016
New York, NY – Persistent Systems, LLC ("Persistent") is pleased to announce the hiring of George Schick as its Operations Manager.
Persistent has experienced tremendous growth due to the recent release of its revolutionary MPU5 product family, and Mr. Schick's arrival is a sign of Persistent's commitment to and investment in its manufacturing capabilities and quality management.
Mr. Schick's background in manufacturing, networking, and computing make him an ideal choice to scale the company's production lines to meet the demands of its expanding customer base.
Mr. Schick joins Persistent from Apple, Inc., for which he served as Test Engineering and Operations Technical Manager based in Cupertino, CA. He oversaw all technical operations in two U.S. factories where Apple manufactures Mac Pros and iMac desktop computers. Before joining Apple, Mr. Schick served as Senior Test Engineer for Cisco Systems, responsible for handling all phases of quality testing for Cisco Server Products. He also served as Operations Engineering Manager for the Intel Corporation, managing a global team of 30 test engineers, manufacturing engineers, and program managers.
Mr. Schick will be based in Persistent's NYC headquarters, where Persistent designs, assembles, and tests all of its products. Persistent's products are proudly made in America and proudly made in midtown Manhattan.
As Persistent's MPU5 devices proliferate throughout the soldier systems and unmanned systems community, Persistent's products need to survive and thrive whether they are worn, flown, driven, submerged, or even thrown through windows. End users depend on Persistent's quality and reliability in the most challenging operating environments, and Persistent intends to continue investing in its design, manufacturing, and quality divisions to ensure the continued satisfaction of its demanding customers.
About Persistent Systems, LLC
Headquartered in New York City since 2007, Persistent Systems, LLC is a global communications technology company which develops, manufactures, and integrates a patented and secure Mobile Ad Hoc Networking (MANET) system: Wave Relay®. The company's industry leading R&D team has designed wireless networking protocols to support their cutting edge Wave Relay® system and technology. Wave Relay® is capable of running data, video, voice and other applications under the most difficult and unpredictable conditions. Their suite of products is field proven and utilized in Commercial, Military, Government, Industrial, Agriculture, Robotics, and Unmanned System markets.
Please visit https://www.persistentsystems.com to learn more.