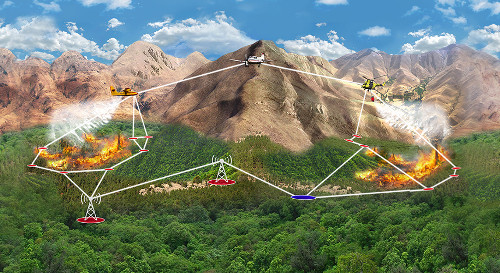 June 16, 2014
System Capabilities:
• 16 Channels of Voice Communications
• Position Location for all Radios shared throughout the network –
Instant Situational Awareness
• Multiple Video Streams to the Firefighters directly and incident
command
• Radio Over IP (RoIP) Compatible
• Cloud Relay™ – Beyond Line of Site Communications to
headquarters or other groups of firefighters for seemless
voice, SA and data
• Quickly integrate additional sensors to create a holistic view of the situation.
June 11, 2014
New York, NY
PERSISTENT SYSTEMS, LLC MODERNIZES COMMUNICATIONS
FOR FIREFIGHTERS
PERSISTENT SYSTEMS, LLC ("Persistent"), a revolutionary technology company specializing in mission- critical wireless communications systems traveled to Prescott, Arizona, to demonstrate how their Wave Relay® technology could help firefighters combat the ever-present communications challenges associated with fighting wildfires. In June 2013, 19 firefighters lost their lives to what became known as the Yarnell Hill Blaze. The Defense Advanced Research Projects Agency (DARPA) responded to this tragic loss by initiating the Fire Line Advanced Situation Awareness for Handhelds ("FLASH") Program to enable reliable communications and situational awareness in the field. The program aims to end the day when firefighters are left to wonder where the fire line is, where their teammates are, or what the latest wind and weather reports are. The Wave Relay® solution was delivered and deployed in less than 1 week on May 26, 2014. Prescott-area firefighters are now equipped with Persistent's mobile ad-hoc wireless networking (MANET) solution that has already proven its worth through years of operational experience with U.S. Special Forces units.
Persistent is working closely with FLASH technology to combat the operational deficiencies first responders face when battling complicated situations, including wildfires.
Currently, firefighters often suffer from a major gap in communications and situational awareness in their inclement work environments. For example, they can easily lose communication with their commanders, other teams of firefighters operating in their vicinity, and even with their own teammates. Non-Wave Relay® systems, even if they successfully establish lines of communication, often experience life-threatening transmission delays and interruptions.
"We are privileged to help out our firefighters. Wave Relay® is a battle-proven system that can truly help them to communicate vital information when it matters most. Everyone will instantly be able to see where all team members and support elements are, and to communicate and collaborate in real-time. We are looking forward to training more firefighters," said Wesley Mitchell of Persistent Systems.
Persistent's Wave Relay® system provides seamless connectivity between all firefighting assets. No longer will firefighters have to worry about directly communicating with the command center or with other ridge lines and canyons. Wave Relay® seamlessly hops among system radios located on firefighters, aircraft, or mountain top repeaters. In addition, by leveraging Persistent's Cloud Relay™ technology, all participants have beyond-line-of-sight communications that enable full, real-time situational awareness, collaboration, video, and push-to-talk communications.
Darpa's press release on collaboration with Persistent Systems,LLC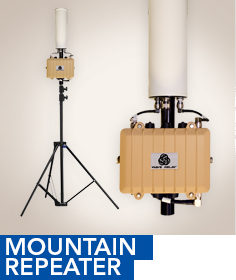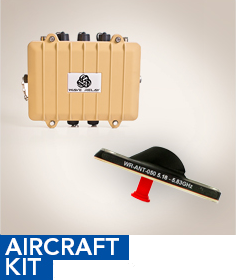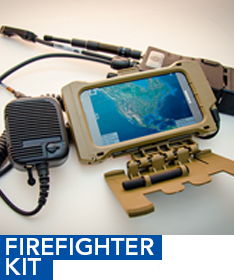 Download Firefighting Kit Spec Sheet Here