Persistent Systems opens office in Minot North Dakota to support U.S. Air Force network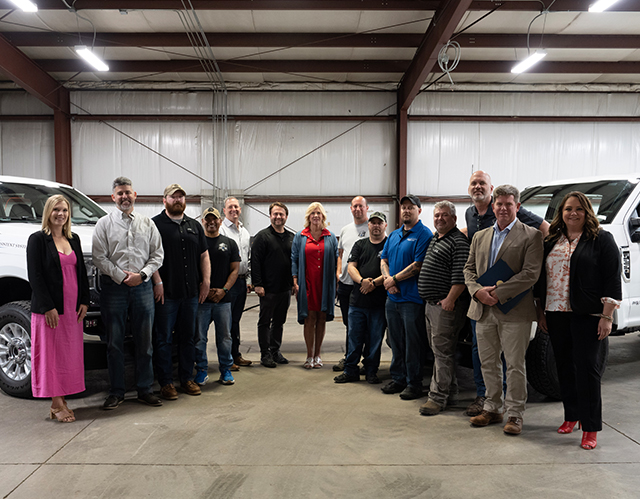 October 4, 2023
New office means more jobs in local community, faster support for military customer
Persistent Systems, LLC ("Persistent"), a leader in mobile ad hoc networking (MANET) technology, announced that it has opened a new office servicing Minot Air Force Base, in North Dakota, in support of the company's work with the U.S. Air Force.
Persistent Systems CEO Dr. Herbert Rubens cut the ribbon at the opening in late May. Representatives from the Minot Area Chamber Economic Development Corporation (EDC) and the offices of Senator Kevin Cramer and Senator John Hoeven were also in attendance.
"We were very excited to open a new Persistent office in support of networking efforts at Minot Air Force Base," Dr. Rubens said. "Our North Dakota staff will help the Air Force roll out networking towers and radios to connect security forces out on the missile ranges with operations centers."
This effort will greatly improve the security situation at Minot Air Force Base. Indeed, with the network nodes and antennas in place, the operations center can be in constant communication with, and track the movement of, security forces on a digital map. Units will be able to share voice, text, video, and other sensor data despite their great distances.
In a letter sent to Persistent Systems, Senator Hoeven thanked the company for its support of the Air Force and its ICBM mission and said that the technology brought to bear at Minot "will help ensure that our missile operators and maintainers have robust and secure communications over hundreds of square miles where they operate."
Senator Cramer welcomed Persistent Systems employees and their families to the community.
"The new Persistent Systems office will interface with both the 5th Bomb Wing and 91st Missile Wing.", said Doug Brown, Director of Programs for Persistent Systems, "Located on the south side of town, the office will also give the company a greater presence within the local community and create new jobs in the area."
"Opening the office is just the first step," Brown said. "We see ourselves adding more and more personnel over time. This means more jobs for primarily veterans and other members of the community."
About Persistent Systems, LLC
Headquartered in New York City since 2007, Persistent Systems, LLC is a global communications technology company that develops and manufactures a patented and secure Mobile Ad hoc Networking (MANET) system: Wave Relay®. Wave Relay® transmits and receives data, video, voice and other applications under the most difficult conditions. Their suite of products is utilized in Commercial, Military, Government, Industrial, Agriculture, Robotics, and Unmanned Systems markets.