Persistent Systems supports U.S. Air Force Northern Agility 22-1 exercise in Michigan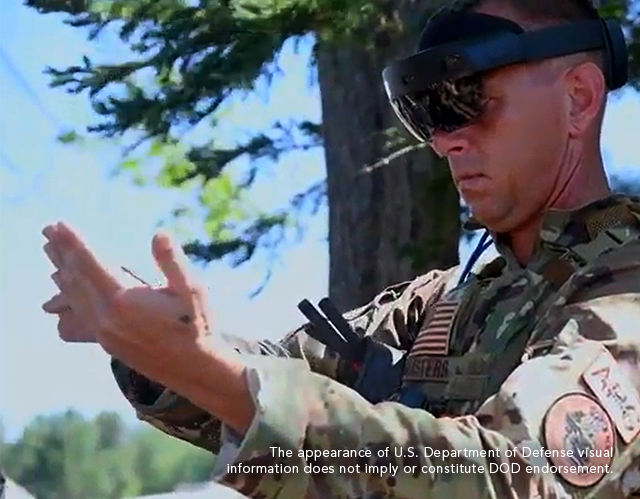 August 24, 2022
Highway-based, quick-refueling exercise demonstrates Agile Combat Employment (ACE) concept
Persistent Systems network supports tactical communications, HoloLens 2 augmented reality
Persistent Systems, LLC ("Persistent"), a leader in mobile ad hoc networking (MANET) technology, supported the Northern Agility 22-1 exercise, held in late June by the Michigan Air National Guard in partnership with U.S. Air Force Special Operations Command and Air Force Reserves along a closed stretch of Michigan highway.
Northern Agility 22-1 successfully demonstrated the Air Force's Agile Combat Employment (ACE) concept for aircrew operations in austere environments by having small numbers of ground personnel quickly maintain, refuel, and rearm aircraft, including A-10 Thunderbolt IIs, MC-12W Liberties, and C-145 Combat Coyotes, and see them takeoff again.
"ACE is a key concept for future U.S. Air Force operations against a near-peer power that has the ability to target larger, more established air bases," said Adrien Robenhymer, Persistent's VP for Business Development with the U.S. Air Force and Intelligence Community. "And part of what makes ACE work is robust and flexible communications networking."
In support of the communications element of the exercise, Persistent Systems provided MPU5 handheld MANET radios that connected personnel in the field to each other and to an operations center, which received both voice and video updates. In addition, Persistent's MANET enabled the operation of Microsoft's HoloLens 2 augmented reality device.
"With the network-enabled Microsoft HoloLens, a commander at a forward operating air station can walk non-experts in the field through a series of complex actions, like maintaining an aircraft," said Dane Erikson, Director of Business Development at Persistent Systems. "As a result, you can a have few people conduct operations that would normally take a lot more, supporting the ACE concept."
Beyond participating in exercises like Northern Agility, Persistent, say company officials, is working on more MANET-at-the-edge concepts, like supporting facial recognition and object detection technologies and enabling swarming and autonomous operation for unmanned aircraft.
About Persistent Systems, LLC
Headquartered in New York City since 2007, Persistent Systems, LLC is a global communications technology company that develops and manufactures a patented and secure Mobile Ad hoc Networking (MANET) system: Wave Relay®. Wave Relay® transmits and receives data, video, voice and other applications under the most difficult conditions. Their suite of products is utilized in Commercial, Military, Government, Industrial, Agriculture, Robotics, and Unmanned Systems markets. Please visit https://www.persistentsystems.com to learn more. Follow Persistent Systems on Twitter to get updates on the latest developments @pswaverelay.