Persistent Systems to support Tomahawk Robotics on $55 million upgrade of Navy robots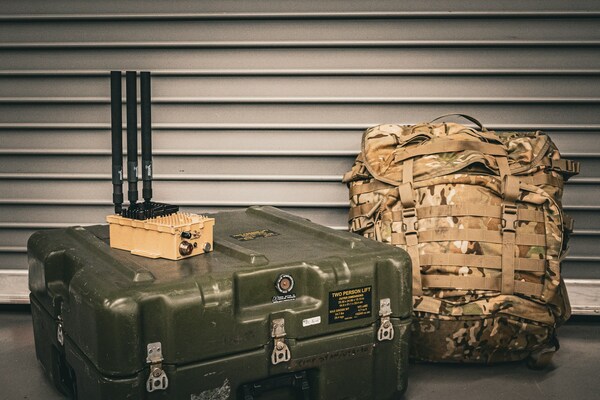 June 21, 2023
Flexible Cybersecure Radio (FlexCSR) contract will replace hundreds of legacy radios used by Navy EOD robots with MPU5 mobile ad hoc networking radios, plus NSA-certified Type 1 encryption
Persistent Systems, LLC ("Persistent"), a leader in mobile ad hoc networking (MANET) technology, announced today that it will support Tomahawk Robotics, a Florida-based developer of common control systems for unmanned systems, on a $55 million contract as it moves to production to upgrade U.S. Navy explosive ordinance disposal (EOD) robots.
The Flexible Cybersecure Radio (FlexCSR) contract, awarded by the Naval Surface Warfare Center Indian Head Division, will have Tomahawk Robotics replace hundreds of legacy radios used to control and communicate with Navy unmanned ground vehicles (UGVs) with Persistent Systems MPU5 MANET radios that have been incorporated by Tomahawk Robotics into a solution that includes NSA Type 1 encryption.
"We are very excited to be supporting Tomahawk Robotics on this Navy contract," said Ryan Kowalske, VP Business Development for Persistent Systems. "FlexCSR will provide Navy EOD robots with more capable and secure radios. Plus, it shows how other military robots with our MANET systems can be upgraded with Type 1 encryption, when deemed appropriate."
In addition to being the prime contractor on FlexCSR, Tomahawk Robotics is also a member of the Wave Relay® Ecosystem, an expanding industry alliance of unmanned system, sensor and controller companies all using the Persistent Systems MANET as their default communications network.
"With the growth of the Ecosystem and contract awards like FlexCSR, we are seeing a transition to the long-envisioned networked battlefield, where people, platforms and payloads are all interconnected," says Kowalske. "Persistent Systems is proud to be making that happen."
About Tomahawk Robotics
Tomahawk Robotics is the leading innovator of common control solutions that transform how humans and unmanned systems work together to make the world more safe and secure. Our products and technology safeguard users working under the most extreme and stressful conditions. Designed from the ground up with the user in mind, Kinesis is the only multi-domain, cross-architecture, AI-enabled control system that unlocks intuitive interaction with remote environments from across the room or around the world.
About Persistent Systems, LLC
Headquartered in New York City since 2007, Persistent Systems, LLC is a global communications technology company that develops and manufactures a patented and secure Mobile Ad hoc Networking (MANET) system: Wave Relay®. Wave Relay® transmits and receives data, video, voice and other applications under the most difficult conditions. Their suite of products is utilized in Commercial, Military, Government, Industrial, Agriculture, Robotics, and Unmanned Systems markets.