U.S. Air Force selects Persistent Systems for Airborne Network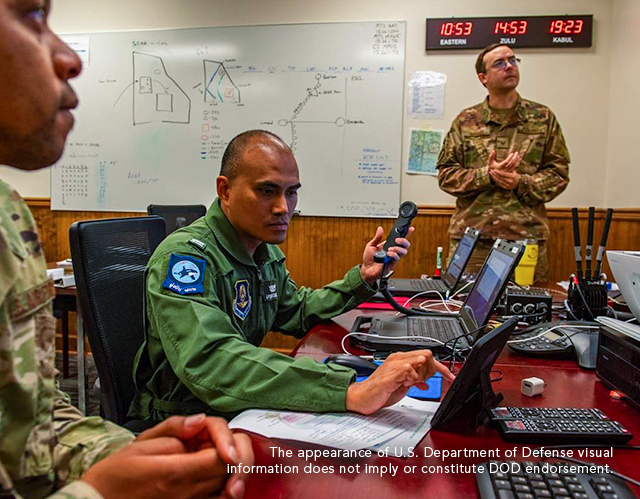 September 9, 2022
African country interested in AERONet following successful Continued Light Attack Experiment (CLAE)
Persistent Systems, LLC ("Persistent"), a leader in mobile ad hoc networking (MANET) technology, announced today that it received a request from the U.S. Air Force to supply the Airborne Extensible Relay Over-Horizon Network (AERONet) to a country in Africa.
The request comes on the heels of a successful demonstration in May of the exportable AERONet airborne communications relay at the Continued Light Attack Experiment (CLAE).
"We showed partner nations how AERONet could be used to support missions such as close air support and high-value target takedowns," said Robert Truglia, AERONet program manager for Persistent.
At CLAE, U.S. Air Force pilots taking off from Moody Air Force Base, in Georgia, flew AT-6E Wolverine turboprop aircraft with Colombian, Nigerian, Thai, and Tunisian personnel and conducting simulated bombing runs and high-value takedowns, in which the aircraft aided in the capture drug smugglers and violent extremist role players.
During this experiment, the platform-agnostic AERONet kit provided the communication backbone for participating nations linking aircraft, Joint Terminal Attack Controllers, and three geographically dispersed command-and-control centers in Georgia, Florida, and Arizona, Truglia said. This allowed partner nations to view full motion video and participate in the event from their home countries.
Lt. Col. Gerald Ferdinand, CLAE collaboration director, called CLAE a success, concluding, "AERONet can advance joint all-domain command and control (JADC2) capabilities by expanding our network with existing partners."
As part of the post-CLAE AERONet order from the African country, Persistent Systems will supply equipment and services to both the U.S. Air Force and the partner nation. Meanwhile, interest in light attack aircraft for surveillance and strike missions grows elsewhere.
"We've just seen the U.S. Special Operations Command's Armed Overwatch program sign an IDIQ contract with L3Harris for AT-802U Sky Warden aircraft," Truglia said. "Like the aircraft tested in CLAE, these Sky Wardens will be used in coordinated close air support and precision strike efforts in irregular warfare operations."
About Persistent Systems, LLC
Headquartered in New York City since 2007, Persistent Systems, LLC is a global communications technology company that develops and manufactures a patented and secure Mobile Ad hoc Networking (MANET) system: Wave Relay®. Wave Relay® transmits and receives data, video, voice and other applications under the most difficult conditions. Their suite of products is utilized in Commercial, Military, Government, Industrial, Agriculture, Robotics, and Unmanned Systems markets. Please visit https://www.persistentsystems.com to learn more. Follow Persistent Systems on Twitter to get updates on the latest developments @pswaverelay.