U.S Army Ground Vehicle Systems Center selects Persistent Systems for 10X robotics/AI Program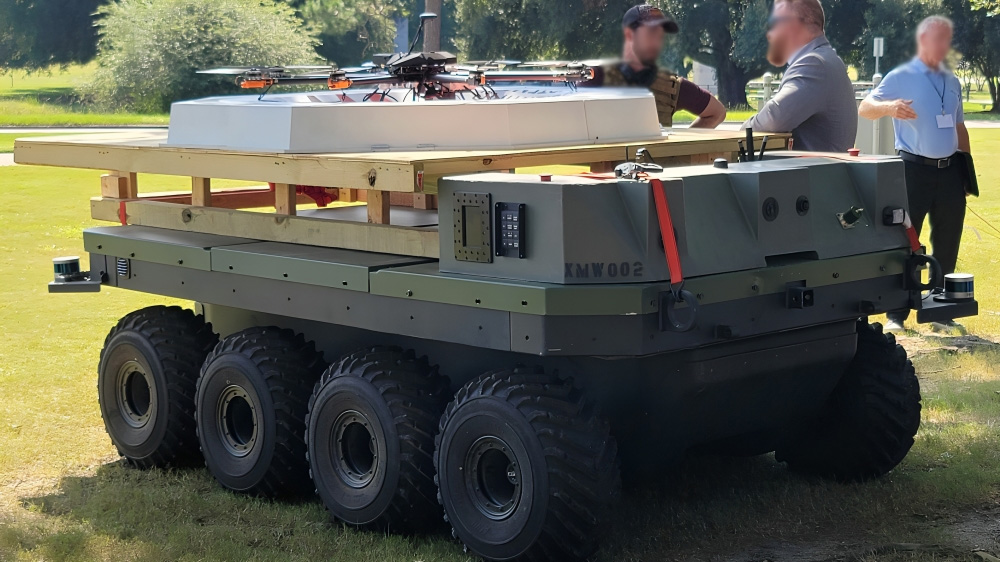 October 25, 2023
Manned-unmanned teaming effort follows prior 10X in which company provided critical network
Persistent Systems, LLC ("Persistent"), a leader in mobile ad hoc networking (MANET) technology, was one of eight organizations selected by the National Advanced Mobility Consortium (NAMC) to support them in the execution of the U.S. Army Ground Vehicle Systems Center (GVSC) Task Request 22 Robotics and Artificial Intelligence 10X Dismounted Infantry Platoon, a program set to end in a technology demonstration in September 2024, in Fort Moore, Ga.
Managed by NAMC, this 10X program aims to make Army infantry platoons 10 times more effective through the testing of select unmanned vehicles and other systems in a simulated urban environment—with Persistent Systems providing the data-agnostic, high-throughput IP communications backbone.
"We are very excited to, once again, be supporting 10X," said Jeffrey Washington, Director for Business Development, U.S. Army/UGVs, at Persistent Systems. "We see our selection by the GVSC's Dismounted Robotic Systems branch as a vote of confidence in the communications and support work we did during the previous 10X effort, which wrapped up with a demonstration in September 2022."
During that prior effort, which had forces employ a mix of unmanned systems and other technology to cross an open area, the Persistent Systems Wave Relay® MANET established vital command-and-control links, while the company's Cloud Relay™ beyond-line-of-sight capability helped developers remotely address software issues on third party platforms.
This time around, there will be even more equipment to network and an urban environment to consider. Still, company officials say they're up for the job.  "Our MANET is self-forming, self-healing, and highly scalable," said Washington. "We've worked with a wide range of platform partners, and in the past, we have scaled up our network to link hundreds of nodes."
About Persistent Systems, LLC
Headquartered in New York City since 2007, Persistent Systems, LLC is a global communications technology company that develops and manufactures a patented and secure Mobile Ad hoc Networking (MANET) system: Wave Relay®. Wave Relay® transmits and receives data, video, voice and other applications under the most difficult conditions. Their suite of products is utilized in Commercial, Military, Government, Industrial, Agriculture, Robotics, and Unmanned Systems markets.