U.S. Department of Labor awards Platinum HIRE Vets Medallion to Persistent Systems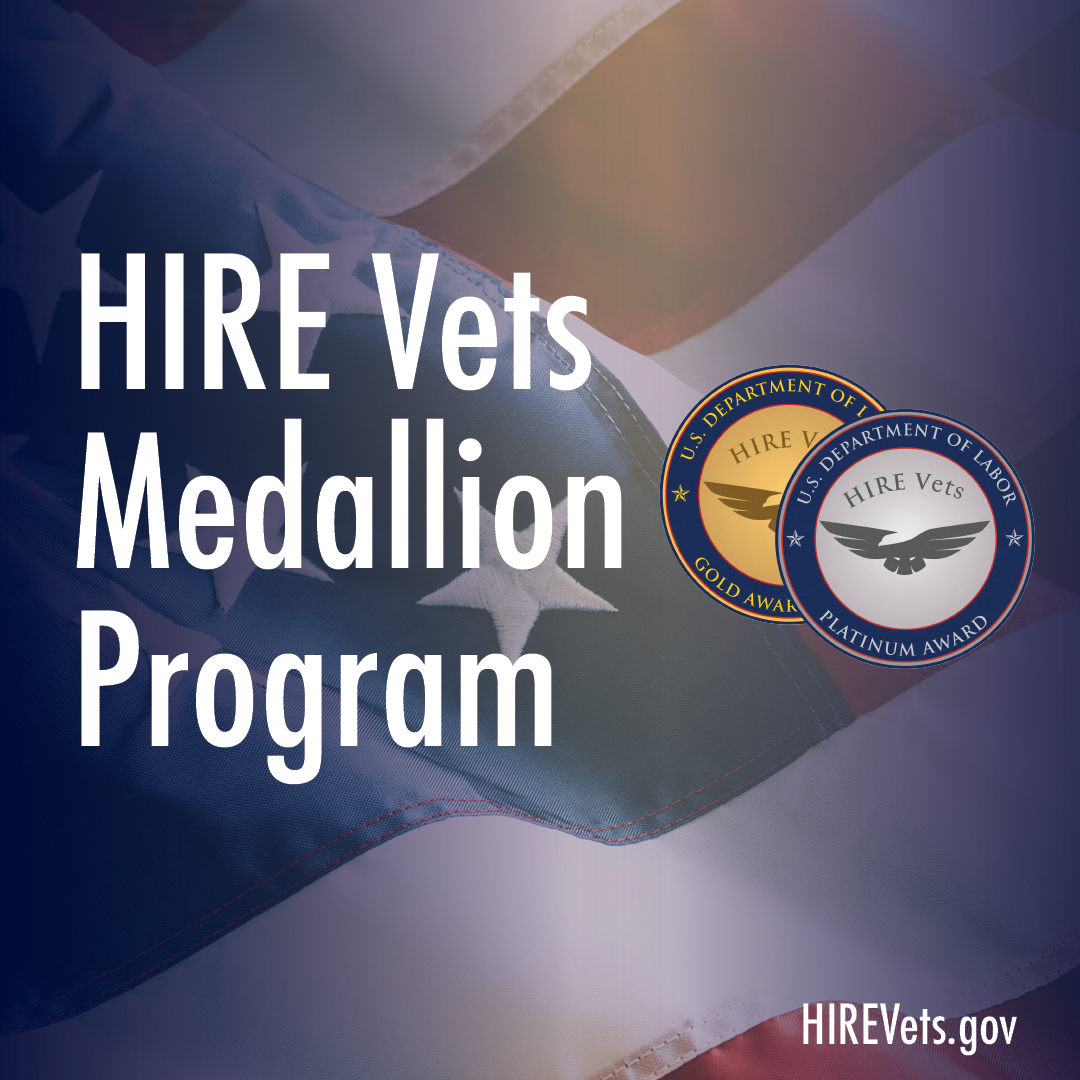 November 9, 2023
Company honored for its veteran hiring, retention, and professional development policies.
Persistent Systems, LLC ("Persistent"), a leader in mobile ad hoc networking (MANET) technology, announced today that U.S. Acting Secretary of Labor Julie A. Su recognized the company with a Platinum HIRE Vets Medallion Award. The Honoring Investments in Recruiting and Employing American Military Veterans Act (HIRE Vets Act) Medallion Program is the only federal award program that recognizes employers who successfully recruit, hire, and retain veterans.
"We are honored to receive a Platinum HIRE Vets Medallion Award," said Dr. Herbert Rubens, CEO of Persistent Systems. "We hire veterans because they are high performers, with a no-fail mentality, and a strong work ethic. Companies are always looking for servant leaders who empower high performing teams; our nation's veterans deliver this in spades. I want this to be our company's worst kept secret, so other organizations have the pleasure of going to work each day with our nation's heroes."
Veterans comprise 33 percent of Persistent's employee base. The company also employs service members in the Reserves and National Guard and fully supports their defense obligations.
In addition, Persistent supports numerous veteran focused organizations and partners with the U.S. Department of Defense SkillBridge Internship Program, which enables active-duty service members to transition to a civilian workplace, for the last 180 days of their service, to gain real-world training and commercial work experience.
Mike Nielson, Persistent Systems Manager of Talent Acquisition, says veterans find a natural alignment with Persistent's mission. "Many of our veteran team members previously used our technology in combat during their military service. They saw first-hand how our technology keeps warfighters safe and view their work at Persistent Systems as a logical next chapter following their military service," he said.
But more than the mission-centric work, there's a corporate culture that supports veterans.
Tony Maringo, Director of Field Application Engineering at Persistent, is a retired Chief Petty Officer from Naval Special Warfare – Development Group, in Virginia Beach, Va. He has 37 people working in his department, most of them veterans, and he says the company actively meets their needs.
"We have a Persistent Veterans Teams chat where we discuss issues, like navigating the Veterans Administration, mentoring team members, and providing emotional support too," Maringo said. "The company also sponsors veterans pursuing professional certificates and continuing education opportunities."
Persistent Systems proudly joins 858 other companies from 49 states, plus the District of Columbia, who have shown a commitment to hiring veterans, but also ensuring that they have a long-term career and growth plan that uses the diverse skills they acquired through their military service.
About Persistent Systems, LLC
Headquartered in New York City since 2007, Persistent Systems, LLC is a global communications technology company that develops and manufactures a patented and secure Mobile Ad hoc Networking (MANET) system: Wave Relay®. Wave Relay® transmits and receives data, video, voice and other applications under the most difficult conditions. Their suite of products is utilized in Commercial, Military, Government, Industrial, Agriculture, Robotics, and Unmanned Systems markets.