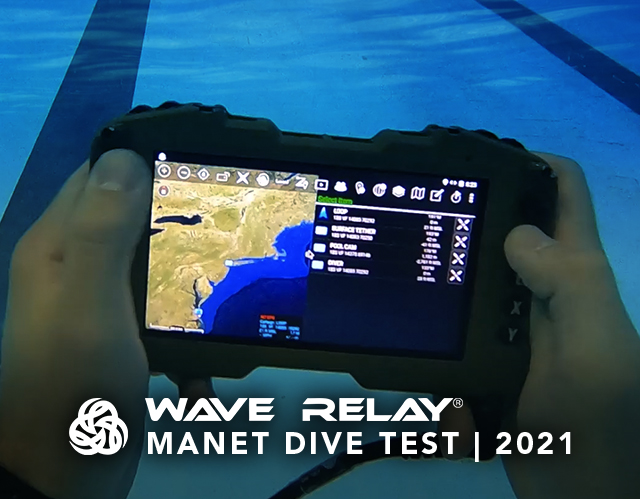 June 22, 2021
Persistent Systems conducted a dive and operational test of the Dismount Kit (MPU5 mobile ad hoc networking radio, Rugged Display and Controller, and Dual-Channel Push-to-Talk device) at Virginia Beach's Naval Air Station Oceana, on June 3.
From the bottom of a 12-foot-deep MWR pool, sales engineer Art Zaricor does the "impossible" and uses the Rugged Display and Controller to operate a ground robot located at Persistent headquarters in New York City as well receive a video feed from a camera mounted on the exterior of the NYC building.
In an operational environmental, U.S. Navy SEALs could likewise leverage the Rugged Display and Controller's ability to survive, operate, and network underwater, performing a variety of stealthy missions, such as operating an overhead drone to engage in beach reconnaissance.